R

RHODE ISLAND
Pride is here. Pride is there. Pride is everywhere. Here in the Ocean State, Pride celebrations abound. Rhode Island Pride hosts the annual PrideFest daytime celebration and New England's only nighttime illuminated parade. It all takes place in the heart of downtown PVD on Saturday, June 17. Don't want to come downtown just to celebrate Pride? No problem. There are Pride festivals and parades throughout the state, in coastal communities and in the suburbs. Newport has events throughout the week and month. East Providence continues its recent tradition of a Pride day, full of events and with the support of local city and civic leaders. Even the bucolic town of Little Compton is hosting Pride again this year. Come one. Come all. There is something for everyone.
I

INCLUSIVE
Pride in Rhode Island is innovative and inclusive. You can choose parades, daytime festivals, book readings, religious events, drag shows, drag brunches, sporting events, cocktails, receptions, block parties, and even national performers. The Dark Lady hosts "A Wicked Cool Block Party" Friday night featuring Idina Menzel. Come to meet the parade's grand marshals. Come to meet your neighbors, politicians, local celebrities, and some amazing karaoke singers. Join city leaders in Providence, Pawtucket, East Providence, and Newport for Pride flag raising ceremonies, many of which include local artists, performances, and other celebrations. Pride is not just one day or one weekend. Pride celebrations span the entire month of June, which has been proclaimed national Pride month by the White House, and include events for youth, seniors, everyone in LGBTQIA+, our allies, and the general public. Pride is not just a time for celebration and revelry, but a time for recognition, reflection, and advocacy.
P

POPULAR
More than 100,000 people attend RI Pride, which draws crowds, allies, attendees, and passersby from all over New England and elsewhere.
R

RECLAIMED
Pride has been reclaimed from the COVID pandemic, which officially ended in early May. COVID is still with us, but not as a debilitating, restrictive, and dangerous public health pandemic. Life is returning to a sense of normalcy, or a new normal, anyway. Pride never left us. We managed to celebrate virtually, in smaller groups, in more intimate settings such as family, and in socially distanced ways. Yet, that all changes this year as Pride celebrations return in full all across the state and the globe. RI Pride, its board, its volunteers, its sponsors, and so many others have created and planned a wide range of events for a wide range of people in a wide variety of places. Pride is here to stay. There are plenty of activities, other events, and you can either volunteer at many of these events or donate money to help make them happen. RI Pride has experienced some difficulties in the past few years, for sure, but RI Pride is back. Masks are not required but are encouraged where and when appropriate.
I

ILLUMINATED
RI Pride's annual parade is illuminated with lights and is Saturday, June 17. Join a float. Watch a float. Post pics. Post videos. Review all the entries at the judging stand. This high-energy jaunt through downtown PVD is the signature event, with tens of thousands of onlookers of all sexualities showing up to support the cause.
D

DIVERSE
There is something for everyone: young, old, adults, families, and allies. Trans. Gay. Lesbian. Intersex. Asexual. Bi. Queer. Genderqueer. Questioning. Those in recovery.
E

EXCITING
Come with friends. Stay for the food trucks and festival. Stay for the beer garden, the block parties (Idina Menzel!), and the drag shows (maybe you'll get a selfie with LaDiva Jones or Complete Destruction). Come drink, dance, view art, read a book. Enjoy a little variety at the annual Goddess Show by the Sweet Little Variety Show at Askew Lounge. Find a pop-up art gallery. Gallery Q, anyone?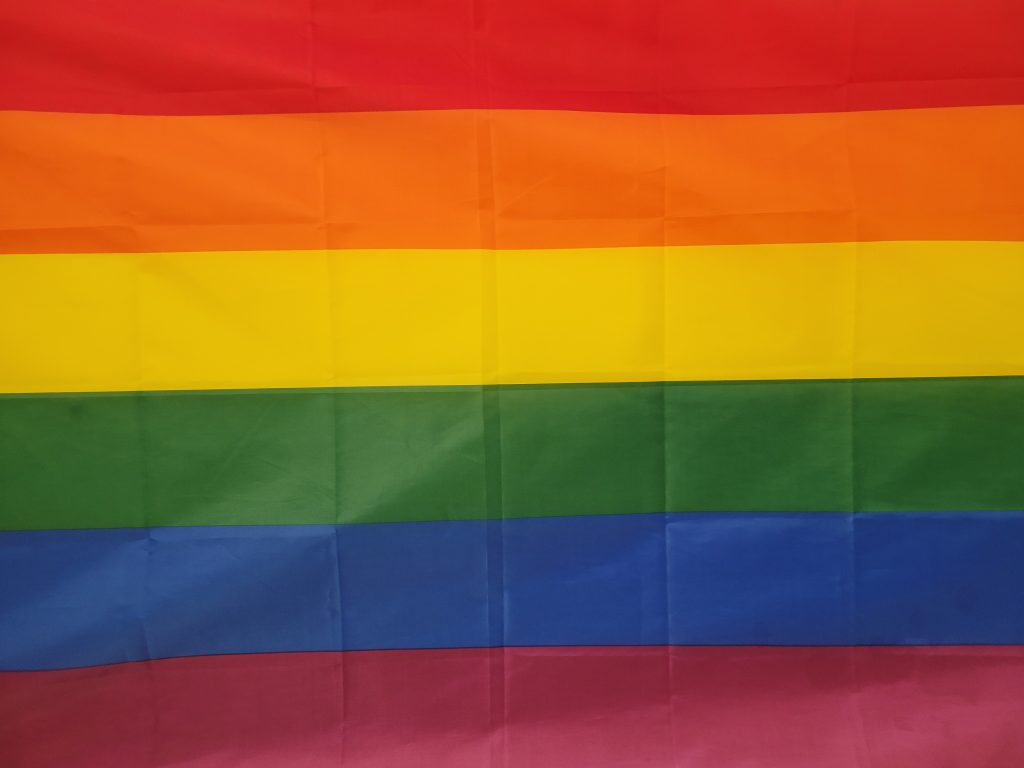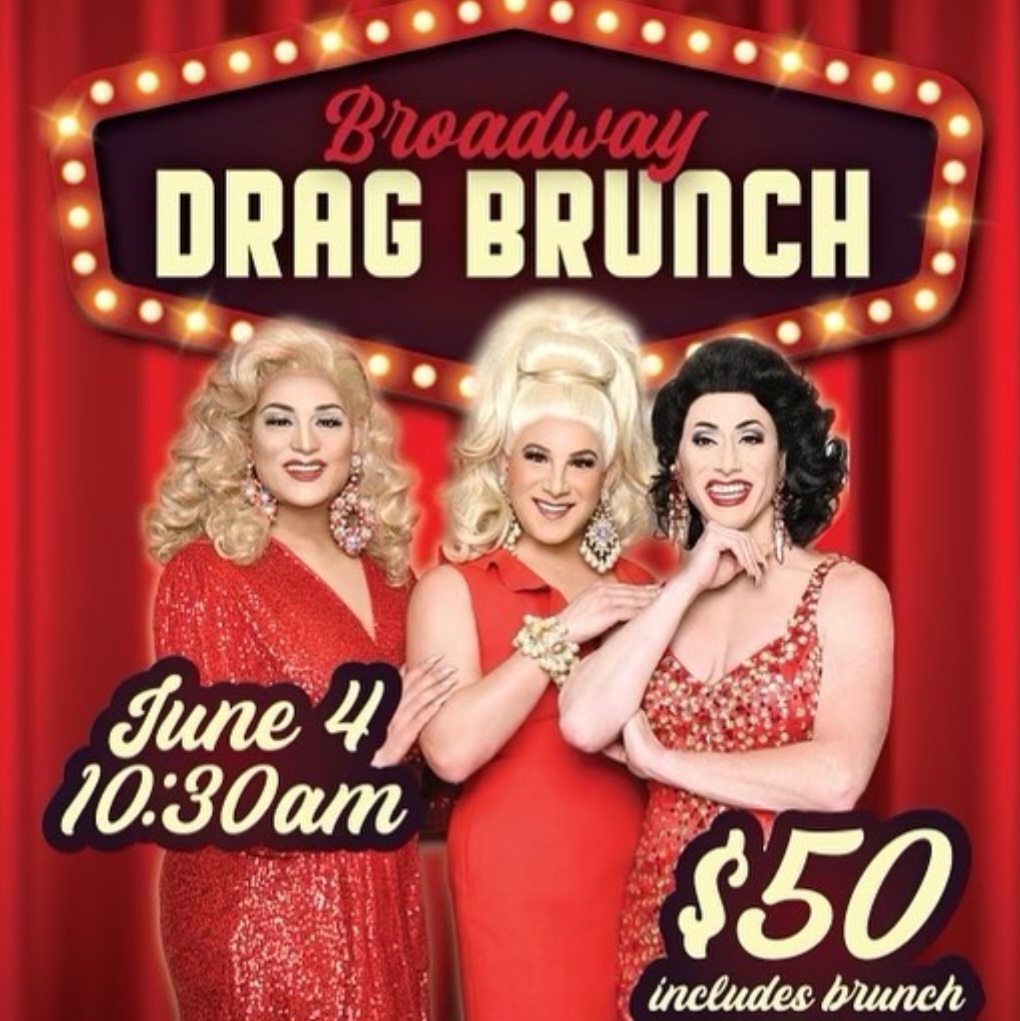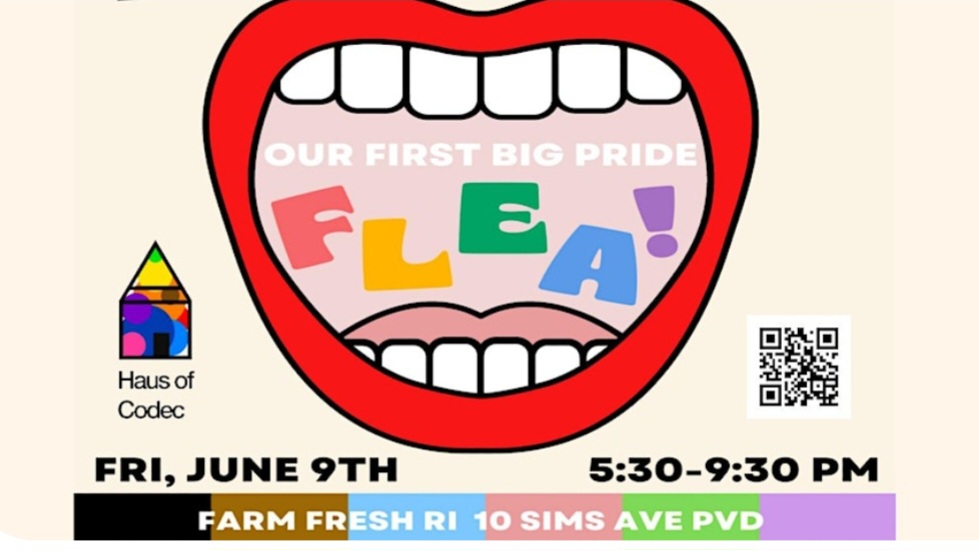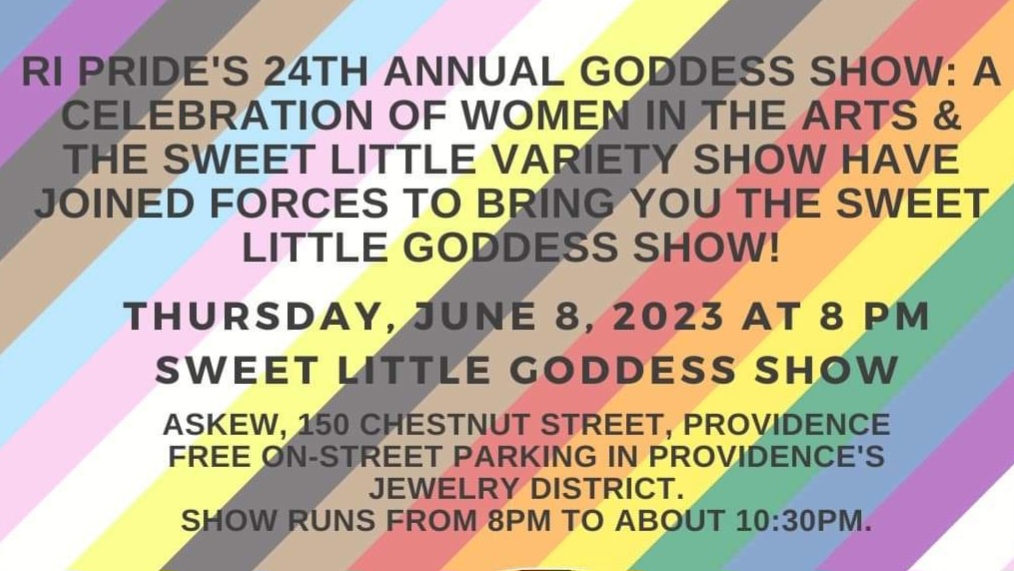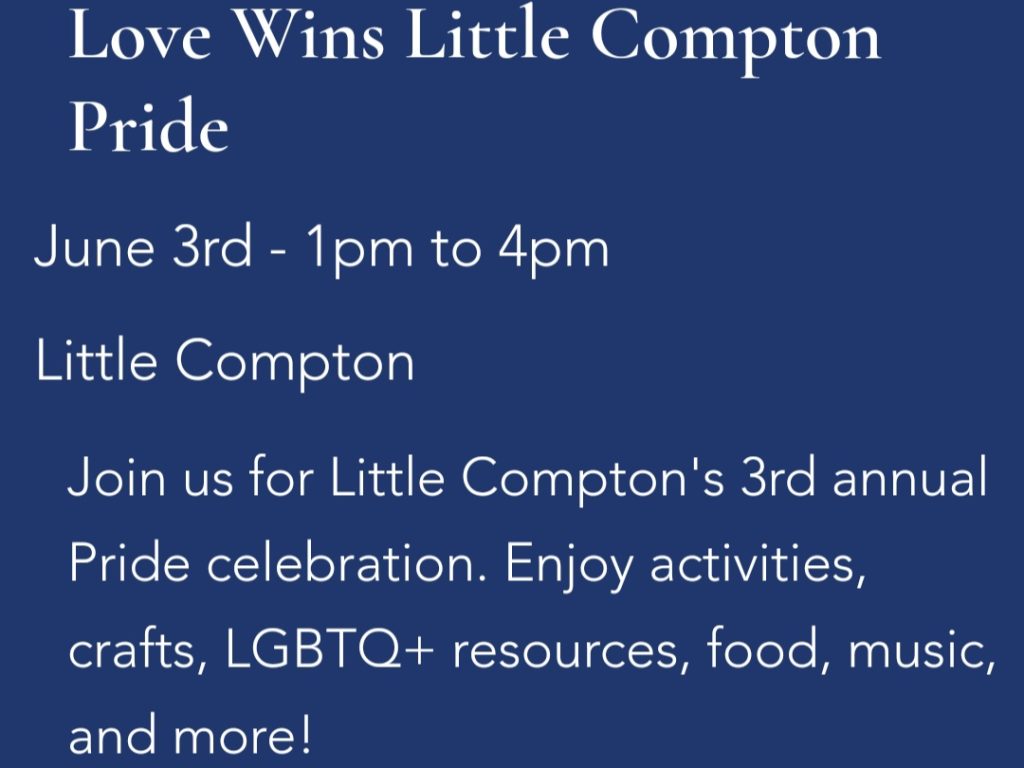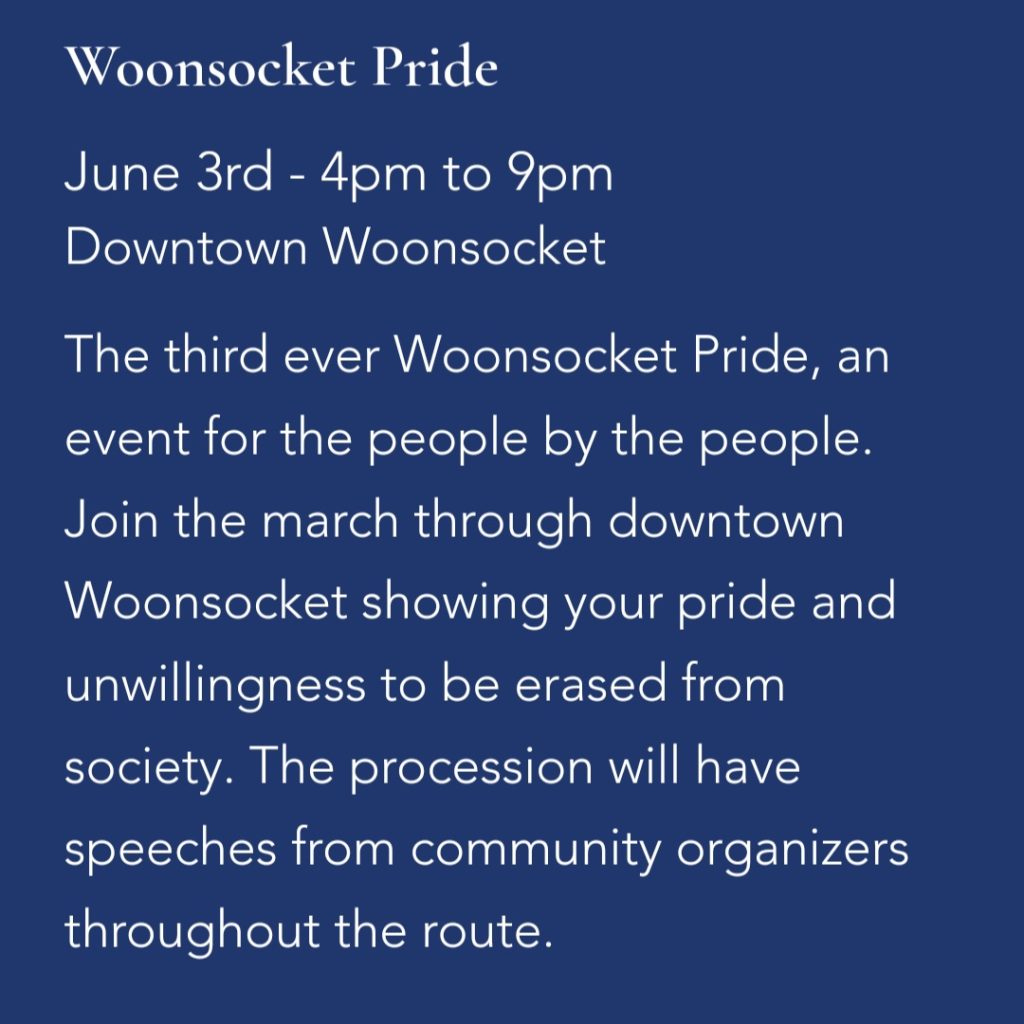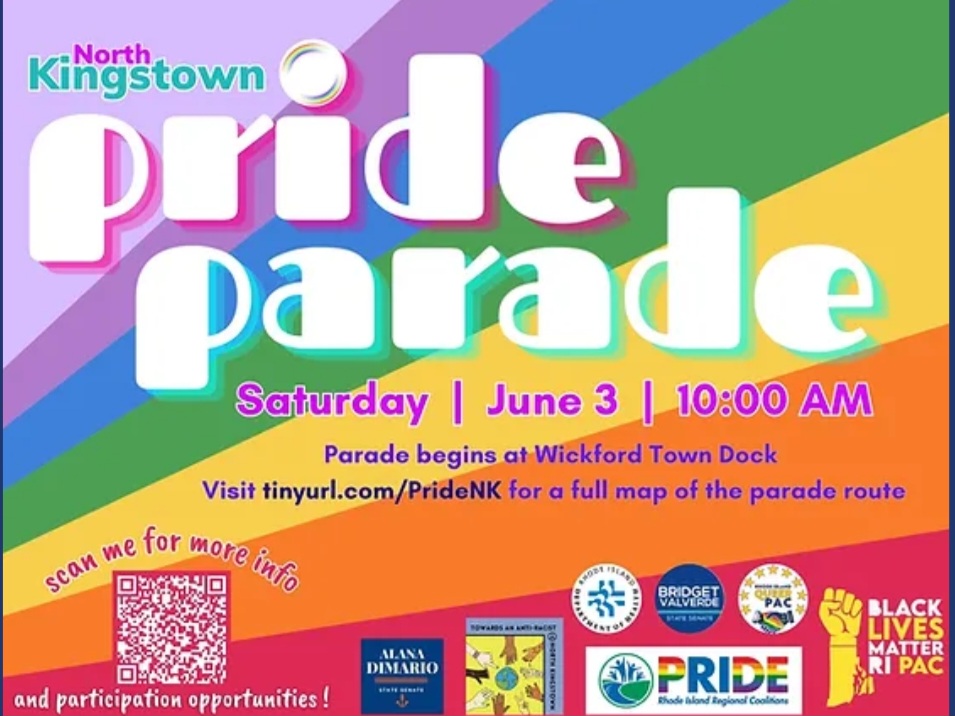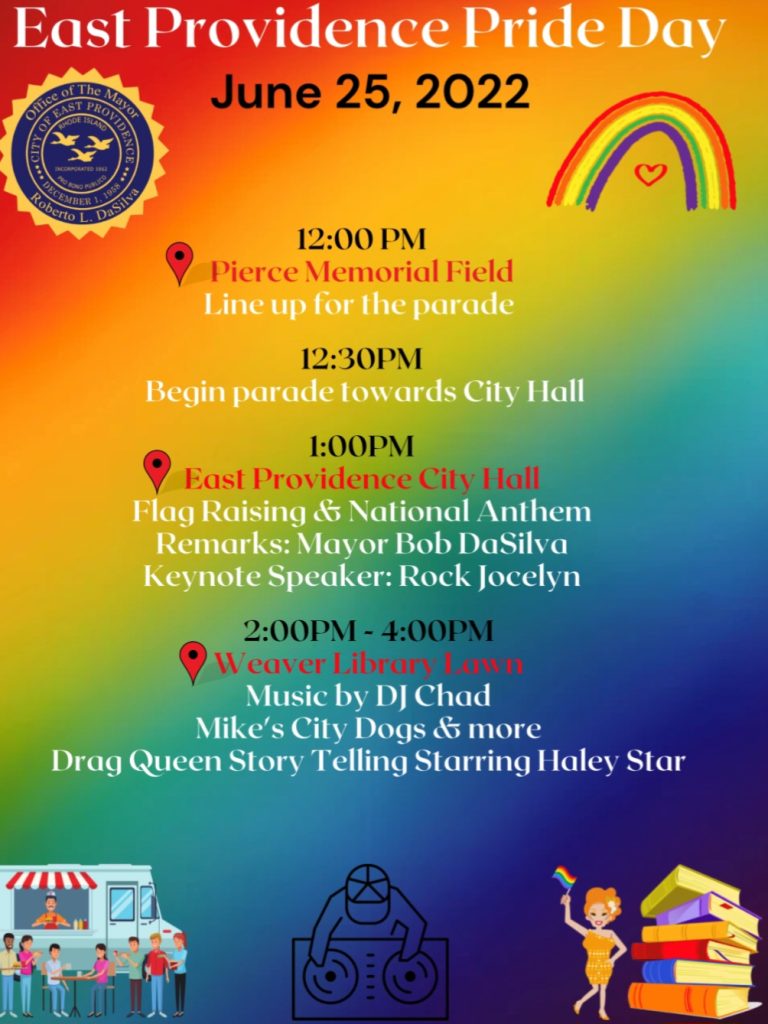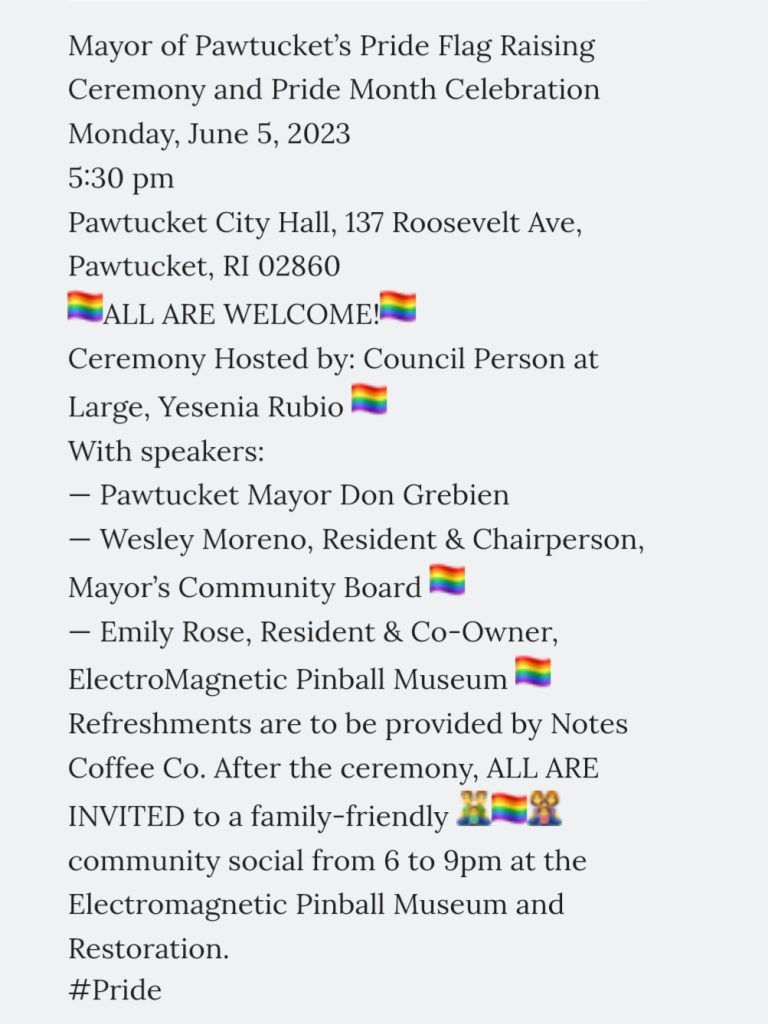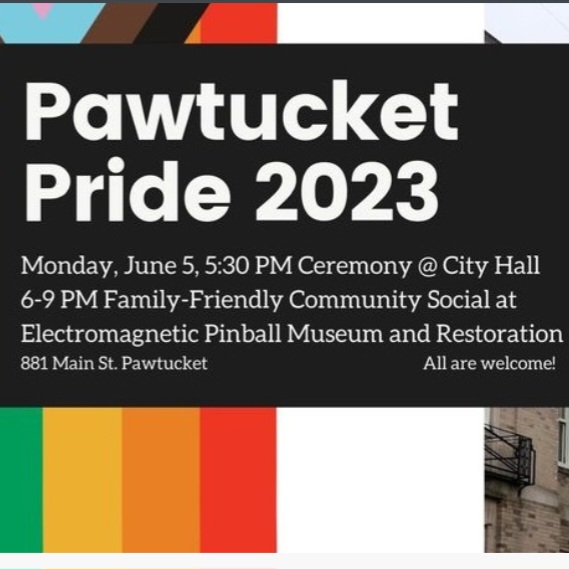 PROUD to USE SUNSCREEN when outdoors.
PROUD to GO IN GROUPS or with a friend.
PROUD to PROTECT YOUR CASH & CARDS.
PROUD to be SAFE and ALERT. Watch out for yourself and others.
PROUD to DRINK & DRUG SAFELY.
PROUD to RESPECT OTHERS.
PROUD to ASK FOR CONSENT.
PROUD to KNOW YOUR HIV STATUS.
PROUD to TAKE UBER, LYFT, or TAXI.
PROUD to BE WHO YOU ARE.
PROUD to GIVE to the LGBTQ shelter. Call Miss Tracy at 401-572-3800.
PROUD to DONATE to RI PRIDE
For a full schedule of events, visit prideri.org To donate to RIPride, visit secure.givelively.org/donate/rhode-island-pride.