The best in folk, blues, roots and acoustic in the greater RI area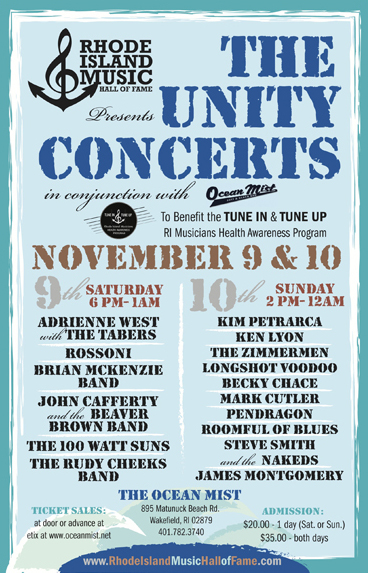 Okee dokee folks … How about them Red Sox? Honestly I don't give a #@%* (insert your favorite expletive here) about them. Sorry, Dad. Folks get mighty excited when the Red Sox win. Not me. People think that having them do well is good for the local economy. Maybe it is. It may help some, but mostly it helps put more cash in the pockets of grossly overpaid players and big corporations. Oh, yeah, and it HURTS local musicians. During the past few weeks, as fair weather fans jumped on the Bosox bandwagon, local musicians' gigs were canceled. This takes funds from the pockets of musicians who don't make a lot to start with. In a way, a cancellation beats the indignity of playing in front of a big screen TV that has a game on. Either way, it is not good. This sport's mania seems to occur every couple of months, be it football, basketball, hockey or whatever sporting event is temporarily exciting the mindless masses. Venue owners and music lovers should focus more on supporting local, working musicians instead of pumping more into the already wealthy sports machine. Remember folks, IT'S JUST A GAME!
What happens in Vegas, stays in Vegas. Well, most of what happens. To the surprise of many of my friends and myself, I was in Las Vegas a couple of weeks ago. It was never on my list of places to go. The biggest reason is that I despise gambling. If you are into checking your morals at the border, a 24/7 "frat party" and a place that is hell bent on sucking every dollar out of your pocket before you leave, then Vegas is for you. Contrary to what I have written thus far, I did have a great time. That was mostly because of the company I was keeping. A couple of the highlights of the trip were a visit to The Valley Of Fire about an hour from the strip and the Beatles Love show by Cirque Du Soleil.
I was never very interested in seeing a show by Cirque Du Soleil. My parents have seen most of their shows and always rave about them. To me, it simply sounded like a show where acrobats dangle from ropes to the accompaniment of music. The Love show was far, far more than that. The Cirque Du Soleil Love show featured the music of the Beatles presented in ways that you have never heard. The soundtrack was an almost two-hour blend of some of the Beatles' best known songs-original and alternative recordings, and between song studio banter. It was all well seasoned and tastefully mixed with program appropriate sound effects. The Love presentation was a constant parade of activity. Several things were always going on at once and it was impossible to focus on just one. To sum it up in simple terms it was like you were having a very, VERY strange dream (or acid trip –whichever you prefer). From the ceiling to below the floor the entertainers entered with strange props and odd costumes. A flying bed, an exploding VW, trampolines, a skateboard half-pipe with a British phone box, hydraulically changing levels, spacemen floating from the corners of the theater and the lonely man bearing flowers that periodically popped up to present them to an unrequited love made up just some of the bizarre and beautiful simultaneity that kept your senses busy.  Shadow animations of the Fab Four trying to cross Abby Road, state of the art lighting effects and performance film footage on four screens and scrims augmented the AV portion of the spectacle. This is the kind of experience you would have to have in person to fully appreciate. Videos on TV or the web could never do it justice. I can't imagine this show ever happening in another location. Between the 50+ cast members; the AV, staging, and rigging requirements, and the vast amount of props involved, it would take a caravan of tractor trailers and buses just to transport and a small army to set-up and operate. This is one of the occasions where you can't move the mountain; you must go to it. With the high price of concert tix these days the $80 for the admission wasn't outrageous. If you are a Beatles fan this pilgrimage is a must. If you are gambler, maybe you can win back some of your expenses in on of the nine zillion slot machines that are in every nook and cranny of the city. But remember, you can also lose. If you do plan to go, whatever you do, don't fly Spirit Airlines – that is another story.
Going from the Fab Four to the Faux Four- Hey, hey, one of the Monkees is coming to town. Mike Nesmith will bring his "Movies of the Mind" tour to the Narrows in Fall River on Monday, November 11. This performance will touch on the highlights of Nesmith's 50-year music career. Best known for his start as the singing, wool-capped, Gretsch guitar-slinging co-star of the Monkees television series, his songs were recorded not only by the Monkees, but Linda Ronstadt, the Nitty Gritty Dirt Band, the Butterfield Blues Band and Run-DMC. In addition to this, he is a movie producer (Repo Man, Timerider, and Tapeheads), and he also founded Pacific Arts, a record and video production house and book publishing company. He was the first and only winner of the Grammy Award for Video of the Year for his 1981 long-form video, "Elephant Parts." He is also the inventor and founder of Videoranch3D, for which he holds a patent. With the notable exception of "Listen to the Band," the tour will focus primarily on Nesmith's post-Monkees work, both solo and with the First National Band. This body of work has been described by Rolling Stone as "the greatest music never heard." Hey, hey, he was a Monkee, he got rich (from Liquid Paper) after he monkey-ed around, he'll be busy singing, and he's coming to our town!!! OK, that was bad – especially if you didn't get it. Just go to the show! For more, swing over to: narrowscenter.org.
"I Ain't Marchin' Anymore" is probably one of the best protest songs to come out of the anti-Vietnam war era. It was written by the late Phil Ochs. These days, many people probably don't know who Phil Ochs is, but should. He was a singer-songwriter in the 60s and 70s who wrote and sang about the issues of the time – Vietnam, civil rights, and organized labor. And, while his songs were written for this time, they continue to speak for our time, causing us to think about the issues and injustices that are happening now. His songs were crafted with tunes and lyrics that stay with the listener; they are infused with his sharp wit and humor.
Phil Ochs was born in El Paso, Texas, in 1940. He grew up in a non-political, middle class family. While in college at The Ohio State University, Phil formed his political beliefs and started putting them to music. After three years of college, Phil dropped out and went to New York City. This was during the early 1960s when things were booming in Greenwich Village. Phil started out singing at open mikes and passing the hat. By 1964, he was well enough established to release his first album, "All the News That's Fit To Sing." His second album, I Ain't Marching Anymore, was released in 1965, and by 1966 he was able to sell out Carnegie Hall for his solo concert. He suffered from manic depression and an affinity for alcohol. He committed suicide on April 9, 1976, at the age of 35.
He left many songs and a legacy that is carried on by his sister, Sonny Ochs. I met Sonny about 20 years ago at a Folk Alliance conference in New York. She was a New York folk DJ and some of the guerilla showcases she ran at the conferences featured the music of Phil Ochs. Now she organizes touring Phil Ochs Song Nights. Stone Soup Coffeehouse will host one of these concerts on November 23. Greg Greenway, Sharon Katz, Joyce Katzberg, Magpie (Greg Artzner and Terry Leonino), David Roth, and Pat Wictor will be the musicians performing Ochs' tunes. At Phil Ochs Tribute Nights you will hear from contemporary singer-songwriters who continue to sing about the right from the wrong, who continue to do their share to sing about injustices, who continue to praise and blame people, actions and organizations.
Ochs recorded this in 1966: "And I won't know the right from the wrong when I'm gone … Can't say who's to praise and who's to blame when I'm gone … Can't be singing louder than the guns when I'm gone …So I guess I'll have to do it while I'm here." The Phil Ochs' Tribute performers continue to sing louder than the guns. Although Ochs is gone, his voice and his legacy continue as they sing his songs and their own. For more, (don't) march over to: stonesoupcoffeehouse.com.
The Rhode Island Music Hall of Fame and The Ocean Mist present The Unity Concerts two-day event to benefit the Tune In & Tune Up Rhode Island Musicians Health Awareness Program on Saturday, November 9, from 6 pm to 1 am and Sunday, November 10, from 2 pm until midnight. The concert-fundraiser will take place at The Ocean Mist in Wakefield. Admission is $20 per day or $35 for a weekend ticket. All proceeds go to the Rhode Island Musicians Health Awareness Program. RIMHOF board member and Tune In & Tune Up cofounder Russell Gusetti says, "It can be scary being a musician. We usually have no health insurance unless we are lucky enough to have a spouse who does. Musicians have no benefits, nor do we make much to begin with. We end up holding benefit concerts for fellow musicians who have suffered major health events."
The weekend features four inductees to the RI Music Hall of Fame and every musician member of the R.I. Music Hall of Fame board. Slated to perform are Kim Petrarca and The Brian McKenzie Band, Adrienne West and the Tabers, Rossoni, The Brian McKenzie Band, John Cafferty and the Beaver Brown Band, The 100 Watt Suns, The Rudy Cheeks Band, Ken Lyon, The Zimmermen, Longshot VooDoo, Becky Chace, Mark Cutler, Pendragon, Roomful of Blues, Steve Smith & the Nakeds, and James Montgomery. If you are queasy about going out on a Sunday because it is a school night, remember that Monday is Veterans Day and if you are lucky, you have the day off! For more, rock on over to rhodeislandmusichalloffame.com.
Running out of room, but you should go to these shows! If you saw David Tessier and company's Jesus Christ Superstar concert at the PVD Social Club last year, you will be thrilled to know that they are doing it again! If you missed it, here is your chance to finally see it. Last year's shows were amazing. Don't miss this one – you will regret it if you do. This year's version will happen on Saturday, November 16, at Manchester 65 in West Warwick. Find out what the buzz is at manchester65.com.
Boomer Power, a tribute to the Baby Boomer Generation with Billy Mitchell, takes place at the Brooklyn Coffee and Tea House in Providence on Saturday, November 9, from 8 to 10 pm. Boomer Power is a feel-good show that explores the Baby Boomer experience through original songs such as "Assisted Livin'," "You Still Got it," "Gettin' Old Ain't for Sissies," "Prescription Drugs," and "I Wish I Could Remember What I Said I'd Never Forget." Also experience some Boomer humor, interactive games, and satirical observations. For more, hobble over to BoomerTunesConcerts.com.
Common Fence Point hosts The Horn of Plenty Music concert on Saturday, November 23. The performance features a harvest of some of the best area musical talent: Michael Troy, Allysen Callery, Haunt the House/Will Houlihan, The Throttles, Greg Burgess, and series favorites – The Folk Support Group (Ed McGuirl and Mike Fishman). For more, cornucopia over to commonfencemusic.org.
That's it for now. The sugar high from the leftover Halloween candy is wearing off, maybe I will sleep. Thanks for reading!  John Fuzek www.johnfuzek.com