The Motif writing team is a talented bunch with various interests. We're geeks, drinkers, movie lovers, parents, newlyweds, farmers, and lovers of music, art, theater, books and film. And with the holiday season around the corner, you need us.
We've tapped the interests of everyone on our writing staff and asked them to put together a gift guide that has a little something for everyone. Got someone on your holiday shopping list who's impossible to buy for? You'll probably recognize him here. So put down that tie and for the love of all that is holy, do not bake another fruit cake. Instead, take our advice and gift your loved ones with something they'll use, something they'll love, or an experience they'll never forget.
shopping local
Don't forget to look at our center spread in this issue, for a listing of artisans fairs and opportunities to buy gifts made locally. Art fairs, local craft stores like Craftopia and Craftland and local farmers markets are great places to pick up something for the die-hard Rhode Islander in your life, or for the visiting wannabe.
For the Person Who Has Everything
By: Greg Ferland
This issue abounds with ideas to stimulate some outside-the-box thinking. That's a great way to approach selecting a gift for Mr. Hasbuyseverything or Mrs. Cannoteverpleaseher. Think of the individual(s), and remember any unique characteristics they have, or something they've said about the past.
Example: A couple that frequently dines at fine restaurants. Obviously, a nice restaurant gift certificate is appreciated. However, you recall how they said they miss Rocky Point – they went there for chowder and clam cakes when they were dating.
Solution: Gift certificate to Iggy's, an Iggy's apron, and a copy of You Must Be This Tall, the nostalgic documentary about Rocky Point, to watch after dinner!
You have now elevated your gift giving from generous to thoughtful and insightful, and given them an experience they will truly remember.
For the Kid
By: Emily Olson
Presents for kids often become headaches for the parents, so why not give that kid in your life something that everyone will enjoy? For a tiny music lover, a session with Rock a Baby RI is a perfect gift. Marc, Kate (The Sugar Honey Iced Tea) and Benny (The Mighty Good Boys) put on a weekly show (with puppets!) that's fun for kids and grown-ups alike (rock-a-baby.net).
Got a baby Buddha on your hands? Om Kids Yoga in the Hope Artiste Village offers classes for kids from baby to tween. And parents are forced to relax on a plush couch with a magazine while their kids gain confidence and self control in a beautiful studio (omkidsyogacenter.com).
And if you just can't resist something tangible to clutter the floor, check out the monsters created by RI's Mad Knits (madknits.com). Not only are they cute, they cushion instead of stab tired parent feet in the middle of the night.
For the Teenager
By: Caitlin Ardito

Teenage Boy
Teenage boys are among the hardest on your list to buy for, particularly because they're at an
age where all they really want is to play video games, eat Taco Bell, and touch boobs. But these gift certificates are the next best thing.
1. BattlegroundZ is basically a real-life, first-person shooter game. Choose between airsoft and paintball in their creepily realistic indoor course. Don't worry, Mom, BZ takes safety seriously. Armor is provided. 466 Washington St, Attleboro. battlegroundz.net.
2. PC or URI basketball game: The Dunk and the Ryan Center are as high-energy and exciting as the pros, minus the cost. And he'll get to feel like a cool college kid. Just let him go alone with his friends. Tix at friars.com or theryancenter.com.
3. Yawgoo Valley: For whatever reason, younger dudes are obsessed with the concept of snowboarding and all of its perceived coolness. Chances are that, unless you've been going as a family for years, he's terrible. Yawgoo is perfect for beginners and small enough to let him go alone with his friends without him catching on to the fact that you're coddling him. (Hey, broken bones are expensive.) Rentals are available. 160 Yawgoo Valley Rd, Exeter. yawgoo.com.
4. Poco Loco: Because he deserves to know that there's more to life than Taco Bell. Best tacos you can find in a safe neighborhood. 2005 Broad St, Cranston. pocolocotacos.com.
Teenage Girl

Teenage girls are even harder to buy for because, let's face it, they're hormonal, picky, and think both you and your tastes are lame (don't feel bad, they'll snap out of it in a few years).
1. Duck and Bunny: One of the few late-night spots that isn't strictly a bar. She can indulge in cupcakes, crepes and virgin-drinks with her girlfriends all night (or until curfew). And the Alice in Wonderland-esque interior is Instagram worthy. 312 Wickenden St, Providence. theduckandbunny.com.
2. A fistful of cash and a ride to Westminster Street: A latte from Small Point Cafe, knits from Craftland, accessories and makeup from Queen of Hearts, shoes from Modern Love, or shades from Providence Optical topped off with sushi at Sura with the girls. What else can a teenage girl ask for? shopdowncity.com.
3. College Hoodie: Artsy? Nerdy? Athletic? RI has a university for every type. Even if she's not planning to go to school there, she'll feel mature and cool (and warm) repping college gear at high school (trust me).
For the Millennial
By: James Lucey
Need a gift for a hipster, college student or an angsty high schooler? Millennials are a tough group to buy for, and normally I would advise you to cut
your losses and just give them money. But not this holiday, damn it. This year you will know what to get your narcissistic, tech-obsessed 20-something.
When it gets cold out, Millennials want to stay warm and trendy. My prescription for a gift that will get constant use is a pom-pom beanie. These are supposed to be a little ugly, so when you see loud colors on sites like indcsn.com and karmaloop.com, you're probably on the right track. Bonus points for profane slogans stitched across the front. Be that cool aunt.
Every Millennial lives on their phone, so you can't go wrong with accessories. Veho Pebble Smartstick (
amazon.com, $19.99) is a backup battery that plugs into a variety of smartphone models, no bigger than a pack of Rolaids.
And if you're really looking to outdo yourself, get a Hoodiepillow (hoodiepillow.com, $24.95). It's a pillow with a soft cotton hood, and unless you can find a little robot that dispenses lite beer and Adderall, you won't get a more practical gift for a college student.
for the beer lover:
We've got a whole couple of columns on this one folks – check out our beer section.
for the music lover:
And check our music section for suggestions from Marc Clarkin and John Fuzek.
For the Theater Lover
By: Terry Shea
It's easy *not* to go to the theater. Unlike the movies, with multiple start times and endless advertisements to remind you that Morgan Freeman is appearing daily at numerous locations near you, theater can seem elusive unless you're in the business.
Unless, of course, you're a season subscriber. A perfect gift for that friend or relative who just can't seem to make it to a show, a season subscription to The Gamm, Trinity Rep, 2nd Story or CTC will ensure that they see (some of) the best of RI theater without missing a performance.
A membership to The Players at Barker Playhouse, for instance, can run as low as $75, and allows flexibility in which shows you would like to attend. And subscribers tend to be privy to a host of special events, meet and greets, and other perks that the show-by-show audiences miss. A Trinity subscriber package can even include parking passes, which can be worth their weight in gold given the dearth of spaces Downcity.
Less expensive, but no less entertaining, is Flex Pass membership to Pawtucket Community Players at $65. Every company has their own packages from simple to extravagant, but it only takes a few clicks on their respective websites to comparison shop by theater location. Maybe a particular season of shows will be the deciding factor. Either way, the gift of live theater is unique, gratifying and always worth the price.
For the Book Lover
By: Bobby Forand
1. Library Card: Sign someone up for the wonderous gifts that only the library can bring. Complete the paperwork online, print and present. Remind the recipient to bring ID when they check out their first book. catalog.oslri.net/selfreg.html.
2. Tour of Literary Places: For centuries, New England has made a great setting for stories, so why not give the gift of a road trip to see some places in person? This will require some research, but a few places to start are the Old Man of the Mountain (The Great Stone Face by Nathanial Hawthorne; also my favorite place in the world), Walden Pond (Walden by Henry David Thoreau) and The Halsey House on 140 Prospect St in Providence (inspiration for The Case of Charles Dexter Ward by HP Lovecraft).
3. Gift Card to Local Bookstore: Screw Barnes and Noble. Instead, support stores like All Booked Up, Books on the Square and Cellar Stories. There are plenty of locally owned bookstores to check out.
4. A Writing Course from Frequency: Writing sessions here are taught by local published authors. They offer courses on a variety of writing topics. frequencywriters.org.
5. Subscription to Trinity Rep: Watch this incredible theater company bring some literature to life on stage. Call 401-351-4242 for information.
For the Aspiring Writer
By: Mary DeBerry
The amateur/aspiring writer in your life needs plenty of encouragement. They also need and want resources, tips from experts and instructional articles on the technique and business of writing. Writer's Digest is the best all-around publication for writers of all levels and types. Available in print and digital versions, you can opt to add electronic newsletters that go right to his or her inbox.
Writer's Digest is full of great information and runs regular contests for readers. To help you decide which subscription to surprise your loved one with, go to writersdigest.com, or visit any bookstore's magazine section.
Also incredibly valuable is the Writer's Market. Formerly printed once a year and thicker than a phone book, it provides detailed information on where to send your writing when ready for publication, be it poem, novel or gardening article. For more about the Writer's Market, go to writersmarket.com.
For the Art Lover
By: Angelo Marinosci, Jr.
Buying original art as a gift is a serious matter, indeed. There are few things as permanent in a household or a collection as a piece of authentic original art.
A painting, a drawing, photo or etching receives a lifetime of glancing and will get more attention than most other things in a home, office or any space that eyes are looking to be entertained and minds are looking to be juiced up. Gallery Nights are happening all over RI with the purpose of introducing and seducing locals into the studios and galleries of the RI art scene so they may make that quantum leap into buying local art.
When you decide to buy someone close to you an original work of art, it's a little like buying an exquisite selection of perfume that will enchant your nose for many lovely and loving sniffs. Buy what's appropriate to the receiver, not yourself – even if it takes several rounds of investigative conversations or maybe a few visits to local studios/galleries. There is nothing more rewarding than a piece of visual art that will hold a special place in the gift-receiver's heart and home for a long time. Let me encourage that leap into this wonderful segment of life.
For the Urban Farmer
By: Chris Meringolo
Urban farming is all the rage these days and holds the promise of sustainable food and a reconnection with our roots as an agrarian culture. There are a number of things you could give to get someone interested. Canning supplies are perfect for someone who has a large garden and would like to save food over the cold New England winters.
Not into canning? Cluck! Urban Farm Supply over on Broadway in Providence offers all manner of classes on urban farm related topics, from bee keeping to macramé. You might also want to consider a gift certificate that can be used when the ground thaws. Speaking of that, CSA/farm shares are available locally and could keep the recipient swimming in vegetables or meat for months.
For the Dancer
By: Mark Morin
Stumped about what to get that dancer on your holiday gift list? Here are some suggestions that will have him/her pirouetting with joy. Clothing and footwear are a good option. But many dancers prefer specific brands and can be peculiar about what they wear during classes or rehearsals. Sizes, especially footwear, also have the tendency of varying wildly. So unless you know the preferred brand or exact size, consider a gift certificate. La Brie Dance in Smithfield and The Choice Connection in Bristol service many area dancers. For those online shoppers, Discount Dance Supply and Dancers Warehouse are both excellent resources.
Another great gift idea is a gift certificate to a chiropractor or massage therapist, of which there are many! Check the phone book or, better yet, ask others. Most people have their favorite chiropractor or massage therapist. I would also check Groupon – it is usually good for one massage special a week.
For the Yoga Enthusiast
By: Bruce Becker
Yoga has become very popular – more than 20 million Americans practice. Your friends and family members are attending classes at more than 40 studios in RI seeking flexibility, stress relief, strength and inner balance. Help them on their journey with some great yoga gifts during this stressful holiday season.
Yoga can be a sweaty practice. A yoga mat should be skid-proof when wet. Slipping out of a posture can lead to injuries and frustration. The best mats are made of pure rubber, a renewable resource. Think tires on wet roads. Jade Yoga or Manduka mats are durable and effective ($48 to $115).
Yogis carry their mats. Mats hate to stay rolled and are nasty when wet. A carrying bag or backpack with a mat compartment would make a great gift. Daytripper by Manduka ($58) or Gaiam's ($23.95) are canvas or nylon sheaths with shoulder straps. Aurora's yoga backpack ($35 ), or YOPA, a large duffel that holds one or two mats, towels, a change of clothes and other essentials is another gift that would be appreciated. Hugger Mugger is a simple harness that just holds the mat ($12.95). Renew and disinfect the mat with natural oils, like Renew Mat from Manduka ($10).
There are hundreds of varieties of chic yoga clothes available. Choose cotton. Synthetics bind the stinky toxins in sweat in spite of washing, and do not retain water. The yogini will soon be practicing in a lagoon of her or his own creation. Get some ideas at Yogaoutlet.com. Happy shopping and Namaste!
For the Newlyweds
By: Erin Botelho
I'm a newlywed and if I see another appliance, I'm going to scream. So think outside the box for the newlyweds in your life this year with these gift ideas
from local purveyors.
1. For foodies – A night's stay and romantic dinner anytime of the year at one of the plethora of B&B's dotting Newport – you can't go wrong with the Bouchard Inn & Restaurant 505 Thames St., Newport. bouchardnewport.com.
2. Help with future disagreements – Teach them to handle their debates in a civilized manner with a class from RI Fencing Academy. 14 Almeida St., East Providence. rifac.com.
3. The way to each others' hearts – French pastry making classes at The French Tarte in the Hope Artiste Village, 1005 Main St., Pawtucket. frenchtarte.com.
4. Wannabe seafarers – A double membership to Providence Community Boating Center 109 India St., Providence. communityboating.com and Narragansett Boat Club 2 River Rd., Providence. rownbc.org.
5. For the dancing machines – A beginner or intermediate class with Providence Tango. providencetango.com.
For the Tattoo Lover
By: Adam Schirling
Rhode Island, despite its tiny size, certainly has its fair share of tattoo parlors dotting street corners and strip malls from Woonsocket to Wakefield. Body modification aficionados have their pick of shops to patronize for their newest piece of wearable art this upcoming holiday season. Anchor Steam's beautiful location and knowledgeable staff make it my choice, but your ink-aficionado may have their own top choice.
For the Film Lover
By: Nick Iandolo
The Lord of the Rings Extended Edition Blu-Ray Set – If you're a Lord of the Rings film fan, then you want this! Forget those nicely packaged (like classic old hardcover books) DVD versions of this epic. The transfer of this masterwork is as crisp as it gets, the sound is amazing, and the extras will take you months to get through!
By: Mike Ryan
Also, remember local film – gift certificates to Acme Video (with its local films section – acmevideo.wordpress.com) or passes to local film festivals – like SENE (senefest.com – email them for their "all access pass"). It's in April, but has local screenings throughout the year; or the Oscar-pre-qualifying RI International Film Festival (film-festival.org), in August, but with tix available now.
For the cinephile who wants that "kick back on the couch" experience but still wants to go out, the Cable Car Cinema may do the trick. Also consider the indie-film favoring Avon in Providence and Jane Pickens in Newport.
For the Political Enthusiast
By: Jonathan Jacobs
As a political operative and communications consultant, I need to keep my finger on the pulse of any and all national, local and hyper-local political media. The perfect gift for me would be a small, durable and user-friendly tablet. I will admit (much to my own dismay) that I am a convert to the religion that is Apple products, therefore, an iPad would be the most droolworthy of devices. But anything that can be used as a crossover vehicle between a notebook computer and an iPhone for information gathering, analyzing and communicating is a great gift idea for the politi-phile in your life.
For the Geek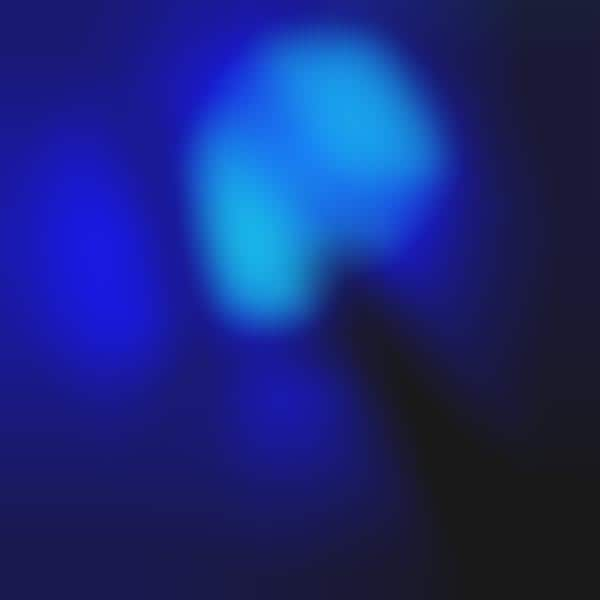 By: Rick LaPrade
Geek is such a general term, so let's do a quick breakdown so you can satisfy that special one in your life with targeted swag.
For the Internet Geek: Let's face it, cats govern the Internet, so you might as well pay homage to your furry digital masters with this rad Thundercats Sweatshirt (rageon.com/collections/lets-rage/products/thunder-cat-sweatshirt). Not the clothes wearing type? That's cool, because every computer geek knows about the front page of the Internet, and probably wants a way to control it. Try this DIY Reddit controller on for size (thinkgeek.com/product/1647/?pfm=computing_newest_1647_7).
For The Comic Geek:  Nothing says "happy holidays" like a super hero nightlight and there aren't many that are as super heroic as the mighty Avengers (trendhunter.com/trends/avengers-night-light)! Chances are that if they're a comic geek they've read Watchmen. But just in case, it can't hurt to have two copies of the greatest graphic novel of all time.
For All The Geeks In Between: The geek is a fickle creature, and in their natural habitat it is sometimes best to leave the decision-making to them. Luckily for you, the Interweb is chock full of helpful sites. Here are my favorite geek sites:
Hazarai – A social marketplace for everything geek, pop culture, and more. Hazarai is run by super-geeks FOR super-geeks.
Kickstarter & Rockethub – The big two in crowdfunding offer a cool way to find a variety of awesome stuff. The sites let people crowdsource everything from comic books and movies, to gadgets and apps. There are new projects springing up every day and you never know what you're gonna find. And many of the perks are outside the box – make a donation on a loved one's behalf, and they could end up with signed CDs, or in the credits of a locally made indi film.
Thinkgeek – Thinkgeek is a no-brainer for geek culture. It's a hub for quirky clothes, knick-knacks and everything else.
For the Audiophile
By: Don DiMuccio
If you're reading Motif there's a good chance that you or someone you know is an audiophile. These are the folks who buy their music on vinyl, insist on
only tube-driven stereo equipment, and would sooner get an elective root canal before ever considering using the stock plastic earbuds that come with iPods! Appeasing these analog geeks can be a costly endeavor. But it doesn't have to be, if you know what you're looking for.
Headphones: Despite the fact that today's digital devices practically run our lives, they have a common drawback – poor sound. A good set of headphones can turn a lackluster listening experience into one of a pure joyful eargasm! Stay clear of the over-priced boutique models like the disappointing Beats By Dr Dre. (retail $299 to $399), which are more about marketing than sound, when for a fraction of the price you can get an industry standard like the GRADO SR60 ($70).
DACS: It's a sad fact that iPods, iPads, and the majority of smartphones have low-end internal DACS (that's the component that converts digital audio from cold 0s and 1s into actual analog soundwaves). And as your audiophile pal will attest, a good external DAC (which can range from $20 to $20,000) will warm up those sound files and make your headphones sing! However, unless your name is Trump, you'll want the best bang for your buck. FIIO makes some of the best audiophile-grade gear, like their Swiss Army Knife of DACs the E17 DAC/Headphone Amp combo ($139 on Amazon), which works great with PCs as well as your portable digital devices.
Gifts Under $20
By: Erica Deis
Maybe you're cheap. Maybe you're broke. Maybe you're cheap and broke, but don't want to seem that way on Christmas. I've got some great ideas for you to stay under budget, but still give something that won't get regifted to a hated aunt.
1. Socks – Once reviled as the sensible, bland mom gift, socks are incredibly popular this season. At Pie In the Sky on Thayer Street, Ann has socks from Bassett hounds in top hats to Andy Warhol Einstein. With a diverse range for men and women, and only about $10 a pair, socks don't break the bank. And who wouldn't love a pair of socks with tigers with eye patches?
2. Voodoo doll – Since lawyers are far more expensive than these $11 dolls selling at Mister Sister on Thayer Street, why not give that relative who just went through a painful divorce the "Ex Wife" voodoo doll? Pins are included, and if you end up setting it on fire, we won't tell.
3. Lip balm – The Providence Perfume Store on Wickenden Street sells luxury $10 lip balm in yummy flavors that they make in the store. This time of year everyone needs it, and even better if you can forsake traditional cherry for something with "sugar" in the name. Huge win.
4. Skull bracelet from the Troll Shop on Main Street in East Greenwich – Okay, maybe this gift isn't for Grandma, unless your grandma is bad ass and drives a Harley. Even the suburban chicks are getting into this trend stolen from punk rock, and the skull bracelet runs approximately $20.
5. Awesome coffee mug – I had breakfast at Percy's Place in East Providence and was surprised by all the trinkets in their gift shop. After they gave me a loaf of cornbread (I thought I was special, but I guess everyone gets it), I saw the cutest mug for about $12 that would make a perfect gift for your caffeine addicted friends. It said, "Here's to all the nights I can't remember, with the friends I could never forget."
And don't forget the cardinal rule of gift giving: presentation. Even the smallest trinket is an exciting present if you throw some bling on it. If you can't curl ribbon, find someone who can.
for extra brownie points
Make your own
By: Mike Ryan
When I was 6, I made a tie for my dad, using some old (washed) diapers, staples, scissors and crayons. He wore it to work every day for a few months, making 6-year-old me ridiculously happy. Twenty years later, he admitted to switching it out for a real tie while driving to work. Fortunately for us both, no traffic accidents resulted, and I managed not to kill my father with his Christmas present.
So, don't do that. But, if you want to give a truly one-of-a-kind gift, nothing beats one actually made with love (and perhaps some blood, sweat and tears).
Try one of the paint and wine evenings, and create a personalized artwork. At AS220 in Providence, you can get access and training in silk-screening (a custom T-shirt can be a joy for a good long time – for public wearing if it comes out well, for painting the house if it doesn't). They also can set you loose on laser cutters, 3-D printers, poster-makers and other cool, hard-to-find gear. Who knows what you could make with that? Gift certs at AS220.org.
One of my favorite personalizations was taking an "Easy Button" from Staples apart, and reprogramming it to say what I wanted it to. This takes some tools, some inexpensive parts, and a bit of work (why they would want to discourage people from reprogramming these things, I don't know). You can find instructions online, however, which make it kinda easy. impulsedesign.com/easy_button.pdf.
For the Minimalist
What do you get for someone who doesn't need more stuff – whether that's because their current stuff exceeds their living space, or because they are trying to de-consumerize? An experience they'll never forget, but might not have gotten for themselves. Consider the many arts, dancing, music and related classes and workshops offered throughout the state.
Improv, for example, isn't just a form of entertainment – it's a life skill, where you can learn to roll with whatever life throws at you. Providence Improv Guild teaches regular classes (improvpig.com), and you can find many types of local acting classes through Trinity Rep (trinityrep.com) or at a number of other local theaters, like The Gamm, Mixed Magic Theater, 2nd Story Theatre or the CORE acting program. You don't have to be an actor to act like one.
For music, there are far too many tremendous teachers and coaches to list here – Google will get you lists, or, since this is RI and we're all one-degree separated, ask your friends. There are some facilities as well – the School of Rock in Seekonk (seekonk.schoolofrock.com) holds classes in many forms of music, and for more off-the-beaten-path forms of music, like bongo drums or Bollywood dancing, there's the Rhody Center for World Music and Dance (therhodycenter.org). The Blackstone River Theatre can show you how to fiddle, step dance or carve stone (riverfolk.org). The RI Philharmonic Orchestra Music School offers more traditional musical training (ri-philharmonic.org), as does More than Music in North Kingston (morethanmusicri.com), and, of course, many continuing ed programs can connect your giftee with musical experiences they'll want to sing about.
Similarly, consider dance studios, martial arts schools, rock-climbing gyms – you can find centers that will teach your minimalist valuable skills that take up no space, from SCUBA to pole-dancing, and from boxing to aerial gymnastics.
And if more "adrenaline junkie" experiences are called for, skydiving, parasailing, skeet shooting, and hot air ballooning all have local options. You can even get the full racecar-driving experience if you're going all out, with a service like the "Rusty Wallace Racing Experience."