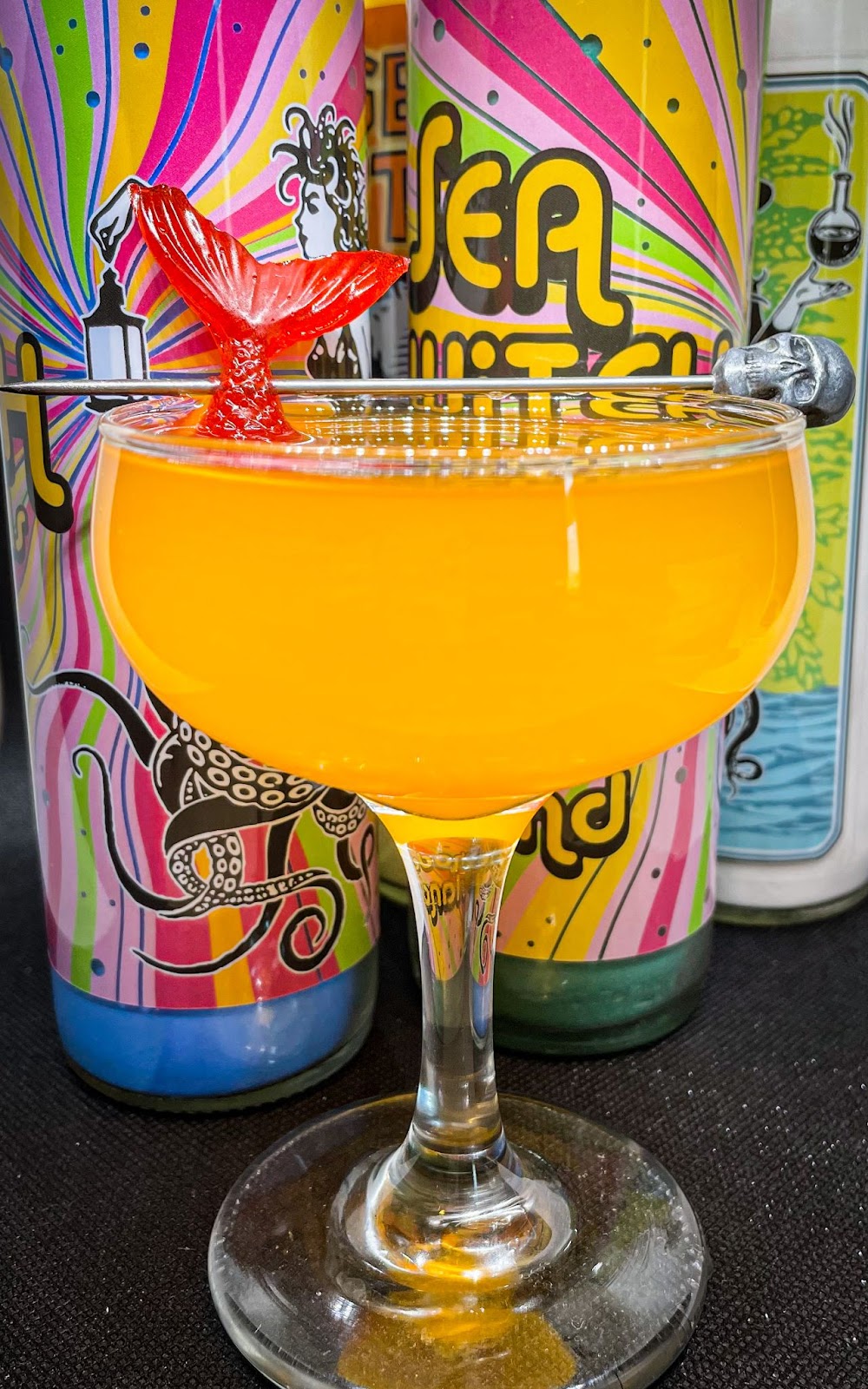 ​​'A cocktail is a potion, adding CBD lifts it to the level of ceremony.'
– Jessica Gorman, owner of Sea Witch Medicinals
There's no shortage of cannabis or hemp products these days, so finding the right brand is a new challenge for many people. Fortunately for us Rhode Islanders, we have an amazing company in Newport that makes a variety of awesome, delicious, and healthy products.
Founded in 2014, Sea Witch Medicinals provides Greenleaf Compassion, a medicinal cannabis dispensary in Portsmouth, RI, with THC products. But that's not all they do. Sea Witch also sells hemp products, which only contain CBD. Both their THC and CBD products are handmade by owner Jessica Gorman. She makes everything from tonics to topicals and more!
Sea Witch's hemp products are sold at Rhode Island Reef in Newport, which is also where Sea Witch's hemp is sourced from. Additionally, their hemp tonics can be found at Mend Yoga Studio in Newport.
After I learned about this awesome company, I chose to use Sea Witch's Mango Passionfruit CBD Tonic for this month's cocktail. Before you make this cocktail, you're going to have to make yourself a hibiscus syrup. This is not difficult, don't worry!
Hibiscus Syrup
½ cup filtered water
½ cup sugar
1 tablespoon dried hibiscus petals
In a small saucepan, combine the sugar and water over low heat; stir until sugar is dissolved
Add hibiscus and allow to steep for five minutes before straining
Store refrigerated in a sealed container for up to two weeks
The Rhode Island Sea Witch
4 ounces Sea Witch Medicinals Mango Passionfruit CBD Tonic
1 ½ ounces white rum
¾ ounce hibiscus syrup
¾ ounce lime juice
1 Sea Witch Watermelon CBD Gummy Tail
Add rum, hibiscus syrup, and lime juice to a shaker with ice
Shake and strain up in a large coupe or martini glass
Top with CBD Tonic
Garnish with skewered gummy
You can look for more exciting stuff from Sea Witch as they prepare to launch in Massachusetts soon! Follow them on Instagram @seawitchmedicinals for all their cool projects and company updates!