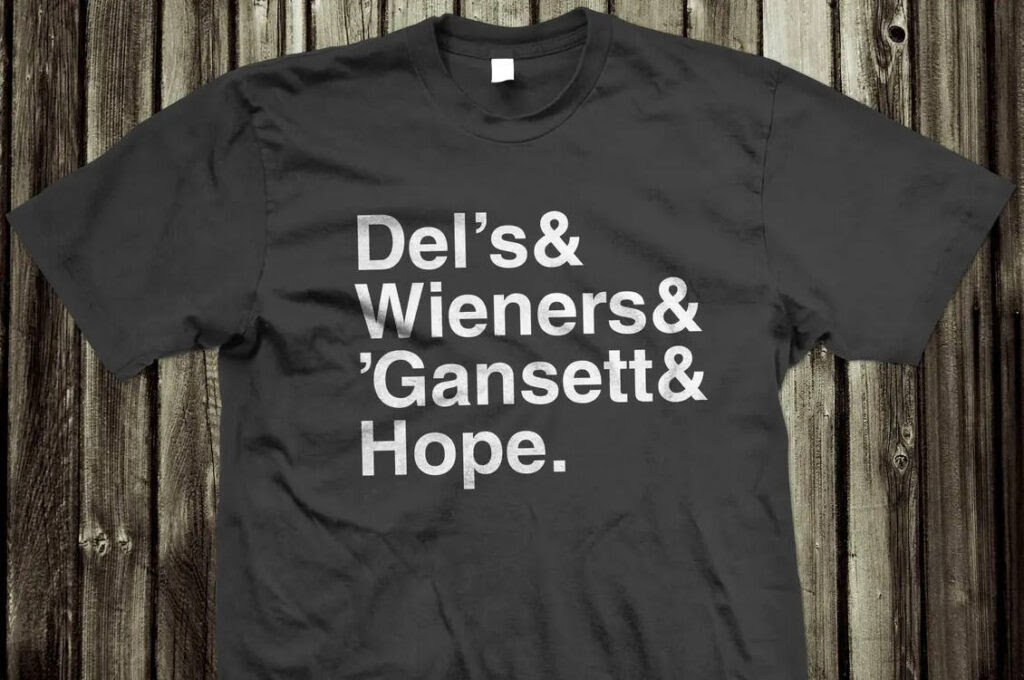 As shoppers enter the heat of the holiday buying season, worldwide supply chain problems are making it tough for American consumers to find products sourced from overseas, particularly Asia. Sometimes the absence of even a single critical component can stop huge and complicated assembly processes. So even if the gift you have your eye on isn't coming from overseas, a supply chain domino effect could make it hard to get on time.
Automobile makers, for example, have been unable to turn out vehicles to meet demand due to shortages of semiconductor "chips" that are ubiquitous in all modern production. Full shipping containers are backlogged because there are not enough trucks and truck drivers to transport them, and empty shipping containers are piling up in American ports because they cannot be sent back quickly enough.
Leading RI toy manufacturer Hasbro told Motif that "Hasbro expects shelves will be well stocked with Hasbro products this holiday season," citing a statement by interim CEO Rich Stoddart on a recent earnings call, "As we look to the fourth quarter, and the holiday season, there is strong demand for Hasbro toys and games. We are expertly managing the supply chain to ensure the shelves will be filled with Hasbro products this holiday." Not every business is as optimistic as Hasbro's spin would have you believe, however.
RI Commerce Secretary Stefan Pryor told Motif in an interview, "We hear from businesses ranging from restaurants to manufacturers that their supply chains are breaking down or orders are severely postponed or prices are spiking. We hear it everywhere in Rhode Island."
CommerceRI is necessarily focused on business-to-business ("B2B") connections that manufacturers and wholesalers depend upon to obtain upstream what they need to continue the supply chain downstream, as distinct from business-to-consumer ("B2C") connections to end users. "We do have an initiative called SupplyRI. That program aims at enabling small businesses in Rhode Island that are vendors or potential vendors … to connect with larger institutions and corporations. So the big, higher-ed institutions – RISD, Brown – [and] the big hospital systems, are in," Pryor said. "What we do is we help these small Rhode Island businesses gear up to become vendors so that these institutions and corporations don't have to look overseas … but don't even need to look beyond Rhode Island's borders, for their supplies. It means that the supplies will be more reliable. It means that very often they can be more cost-effective because delivery costs are less, but just the reliability alone may be a value to the institution and many of them want to give back to the Ocean State."
"We've seen during the pandemic a lot of small businesses being created. That's why it is important for us to support our local stores, and also buy American," said Doris Blanchard, who runs SupplyRI – supplyrhodeisland.com. "We have a database of over 2000 suppliers under different categories, anywhere from construction companies, marketing professional services, CPAs, translation services, among others. We also have 15 'anchors,' like CVS, BlueCross/BlueShield, Delta Dental, Gilbane, seeking to buy products and services from these suppliers." The state government itself is also an 'anchor' buyer, she said. "We see those businesses that started during COVID, and there is no question that, overall, we need to support these small businesses and make our holidays meaningful, buy local and support our local economy."
Pryor said, "We're going to need to step up those efforts within Rhode Island. We're hoping that the national scene improves, but we still think that there's, frankly, both a problem and an opportunity here to enable all Rhode Island businesses to benefit."
On the B2C side, CommerceRI "co-invested," as Pryor described it, in a website that was set up by the Small Business Coalition "during the heart of the pandemic" in March 2020 – shoplocalrhodeisland.com – "that enables local shopping, not just food delivery, but across all kinds of goods and products and gifts."
And as people are thinking about their Christmas shopping, this is a great way to go about the holiday season tradition and shop local. If you don't feel comfortable going to stores or you just don't want to do it as frequently, this is a way. Also, quite frankly, I think it could ultimately be a strong platform to promote Rhode Island beyond our borders," Pryor said.
Kristen Adamo, president and CEO of the Providence Warwick Convention and Visitors Bureau, told Motif, "We know a lot about the effects of supply chain product problems just from being in the hospitality industry. It's something that doesn't just affect retail, it affects restaurants and hotels and pretty much everyone. So the beauty of really buying from local retailers is you don't have to worry that whatever you ordered is sitting off the coast of Los Angeles on a cargo ship." Her organization runs the website BuyLocalRI.org (which is an alias for goprovidence.com/buy-local-ri). "One of the things that we're trying to do with BuyLocal is double down on that local support, because you won't have to worry about if you order something online and it doesn't show up because it's stuck somewhere."
"Some of the things we're really focusing on this year are holiday markets and holiday festivals, because that's a really direct and kind of fun way to buy local," Adamo said. The BuyLocal website features a calendar of such events as well as links to local vendors sorted geographically. "There's tons of church festivals and street closures where people are selling local things," she said. "It doesn't just have to be going to one specific store. It can be an adventure in a local downtown or a local church or a local holiday market." She said the Providence Flea – providenceflea.com – which has moved indoors on Fridays (5-9pm) and Sundays (11am-3pm) during the colder weather, "is a great example. You can go there and you can pick up gifts for a whole range of people, and you're having fun, get a hot cocoa, maybe go to a food truck, something like that."
"You can expand the notion of buying local to more than just purchasing something in a store. It can be taking your co-workers out to lunch at a local restaurant. It can be supporting live theater or the performing arts locally. It can really be a broad definition of buying local for the holidays," Adamo said, noting her organization sponsors Providence Restaurant Weeks – goprovidence.com/rw – Jan 9 – 22, 2022.
(Image: T-shirt sold by HopeValleyHandmade. Source: etsy.com/listing/558417076/rhode-island-helvetica-list-shirt)