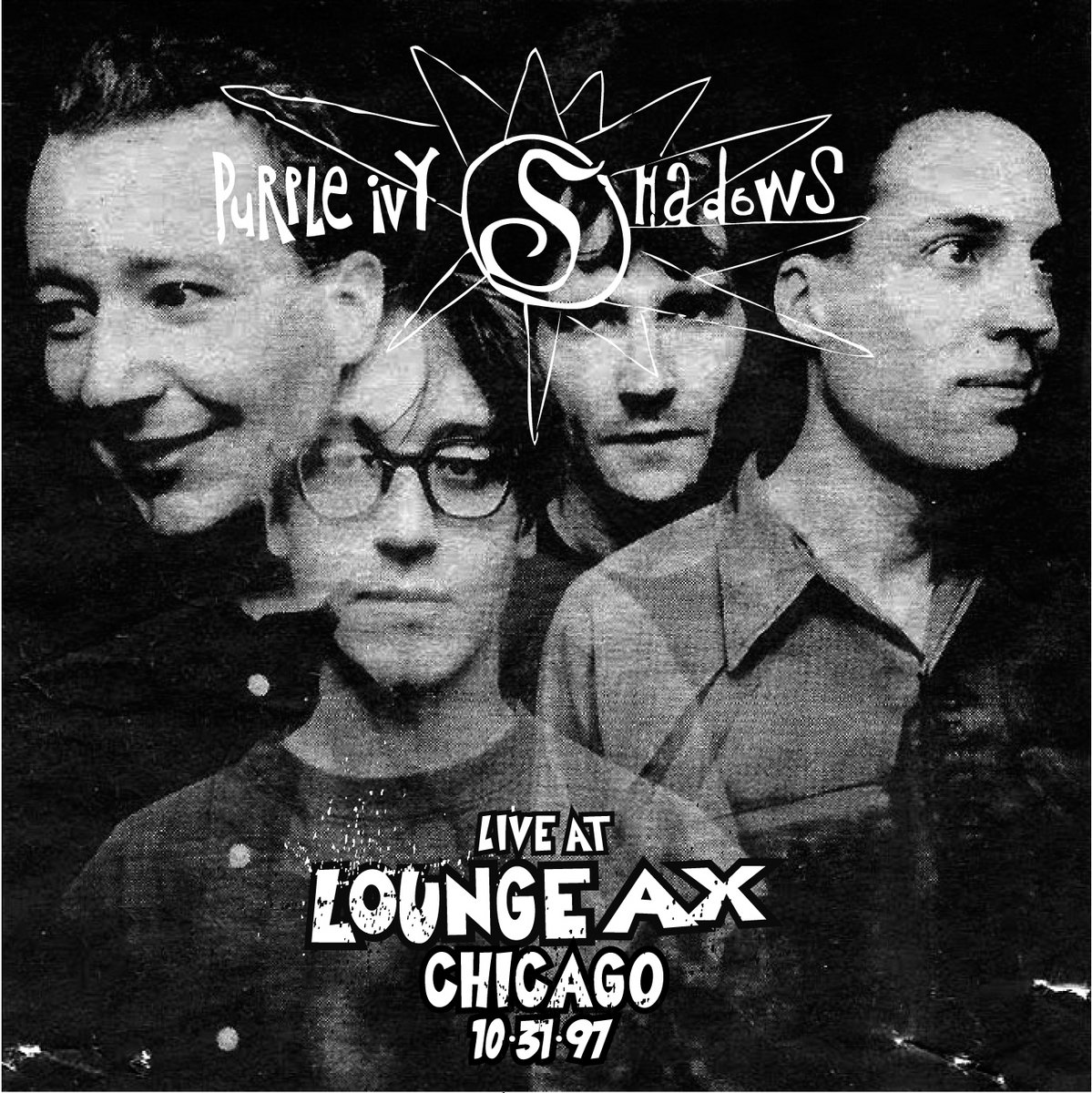 24 years on, Purple Ivy Shadows have released their 1997 Halloween show from the storied Lounge Ax club in Chicago. The Providence-based rock band was in the midst of their biggest national tour to date back then, supporting their debut album No Less the Trees than the Stars.
Purple Ivy Shadows, formed in Virginia by principal songwriters Erik Carlson and Chris Daltry, first came to Providence after they scored a slot in a music festival put on by Ty Jesso in 1992. The band went on to forge friends and connections here, and decided to make the city home in '93 after a stint in New York.
Their band's earliest incarnation played effect-heavy shoegaze and atmospheric music, but a new rhythm section helped them shape a more bare-bones sound. They recorded No Less… in the East Side studio of Small Factory's Dave Auchenbach, and it was released by Slow River / Rykodisc.
Daltry, who spent much of the COVID lockdown going through old recordings, thought this set was a particularly good representation of the band during their six-and-a-half week tour. "It's a raw, 'bootleggy' sound, but it grew on me the more I listened to it, " Daltry said.
He has fond memories of both the show and the now-closed Lounge Ax itself, known for its unimpeachable indie rock cred. "Being halfway across the country, to have a place that would repeatedly book us was a treat."
As the decades pass, the edges of time can roll off. This "album as time capsule" provides a nice slice of the '90s, when it seemed like everything was on the table sonically. PIS' mixed bag sound draws on genres like alt-country and grunge that swung back against an overly commercialized, slick sound.
PIS mixes a low-fi, shaggy aesthetic with a high-brow collegiate feel, complete with literary allusions and cryptic imagery. The album opener "Sustance" is a twangy tune with the catchy refrain "Be a good soldier and shoot yourself in the foot." "Favorite" is a groovy, bouncy one that busts into ¾ waltz timing.
Many of the tracks are more raw and compelling than their subdued studio counterparts. "Dancefloor's Shiny Under Junky," is a slow rocker that builds into a frenetic, headbanger crescendo .
The setlist includes three songs that would be included on later records, including White Electric's "Deepstep In A Baptist," whose definitive tom hits are almost menacing (in a friendly way). 
The wild abandon and the stuttering sax and guitar solos in "Rebuilding the Ancient Statue" is a little too artsy for my taste, but I enjoyed the noisy guitar in "Until I Saw The Fish."
There's nothing with the makings of a radio mega-hit here — but "Pawtucket" is the best song for my money. It mimes the irregular edges of a pop song, kind of like Pavement with telecasters. 
The show was also memorable because of the lineup — the band shared the stage with buzzed-about indie bands Apples in Stereo and Helium, as well as Boston's Syrup USA.
The band parted ways after their final release, 2002's Field Guide. Daltry started recording songs that would eventually become The 'Mericans first album. Carlson went on to start the electronic and ambient project Area C.
This show is one to be proud of, and Daltry noted he hopes to release more recordings in the future. "When these analog recordings sit in a box, no one can stumble upon and listen to them."
Find Purple Ivy Shadows' Live At Lounge Ax Chicago 10​-​31​-​97 at Bandcamp.